Bracing for Turbulence: Economic Trends and Challenges'
As the global economy hurls towards recession in 2023, industries and companies around the world are bracing for turbulent times. Geopolitics has replaced the pandemic as the biggest threat to the economy, and spiking interest rates, crushing inflation, and sagging real estate markets are weighing down consumer and business sentiments.
Todd Hirsch helps audiences navigate this new turbulent environment. He'll share his forecasts for what's likely to happen and, most importantly, what businesses, industries, and leaders can do to prepare for it.
Audiences will walk away with:
A clear understanding of forces at play in the global and national economies.
New ways to think about government and economic policies, and a challenge to reconsider our expectations.
A list of issues that must be addressed if we are to rebuild, reimagine, and evolve our economy.
Guest Speaker: Todd Hirsch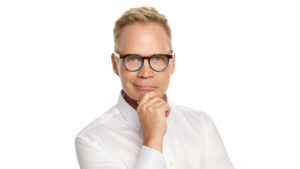 For more than 25 years, Todd Hirsch worked as an economist for such renowned institutes as ATB Financial, the Canadian Pacific Railway, the Canada West Foundation, and the Bank of Canada. Having had a front row seat to the key issues and trends impacting and transforming our world, Hirsch delivers dynamic, clear-eyed talks on the economy, adaptability, and creativity.
Hirsch served as the vice president and chief economist for ATB Financial for over 15 years. He also previously taught economics at the University of Calgary and for the executive education program at the University of Alberta. In recognition of his work, Hirsch has received the Queen Elizabeth II Platinum (2022) and Diamond (2012) Jubilee Medals, the University of Alberta's Alumni Honour Award, and an honorary degree from Mount Royal University.
The author of four books, Hirsch's latest, Spiders in COVID Space: Adapting During and After the Pandemic, captures the inspiring and compelling stories of businesses and not-for-profits that reinvented themselves during the pandemic. He was also the host of the award-winning podcast, The Future Of, for three seasons, where he explored what the future might look like for work, communities, art and culture, leadership, and other compelling topics.
Sponsored by BCLMA 2023 Premier Sponsors