HOLY CRAP AM I BUSY! Changing our Culture from Overwhelmed to Resilient
Date/Time
Date(s) - October 22nd, 2020
12:00 pm - 12:45 pm
Categories
BCLMA Fall Virtual Speaker Series # 3
Session will be presented by Zoom webinar. A link will be sent to the registrant one week prior.
Linda will reveal her research and data collected from dozens of organizations on how Chaos and "Busy" has become the new norm and wound us into the most unproductive and basically unhappy demographic in the past 30 years. Her straightforward and very humorous approach, stacked up with relevant and easy solutions, will get your organization and
teams, back on track with clear vision and tools to take back their workday and their personal lives.
• Change, what's really getting in the way of you moving forward?
• Change has never been this painless!
• Clutter, how we sabotage our success with terminal piles!
• Fatigue, tools to re-energize and re-engage.
• Clarity, get down to what you really want, and become more accountable.
• Laughter, this may be the best laugh you have had in a long time.
Guest Speaker: Linda Edgecombe
Linda Edgecombe, CSP, HoF is an award winning Celebrity Humorist Speaker, Trainer and Consultant. Her mission is to get people Fired up and Ready to Shift or Get off the Pot! Her non BS approach is funny, refreshing, engaging and relevant. She is a bestselling author and her promise is to help her audiences to create powerful shifts, become more accountable and build on momentum. She energizes every room as she leads people to loosen up, lighten the load and laugh. Her audiences are motivated and show how they can shift their perspectives on life, work and themselves.
Sponsored by: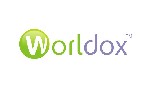 Payment Information
Please forward payment prior to the event. Cheque payable to BCLMA $60+$3 GST = $63.00 Or by credit card - email info@bclma.org or call 604-988-1221 to process payment
Reserve your tickets before October 21, 2020
Bookings
Bookings are closed for this event.
Login to Register