In recent years the labour market has evolved in ways that we have never seen before. With millennials and Gen Zs working their way up, and many Baby Boomers nearing retirement, the generational gap in the workforce is complicated. As a leader, how do you effectively manage these rising generations? How can you encourage workers to stay and advance at the same company?  How can you ensure the resources you invest in your employees don't go to waste?
The answer rests not with them, but with you, their leader.
Attracting, engaging, and retaining young workers is essential for every firm. This timely, insightful session explores first how, and why, this next generation of workers are different. Then, using best practices, we give practical advice to show how you can take action today and transform your own, and your team's leadership style to attract, retain, and manage these essential, next-generation workers.
Presenter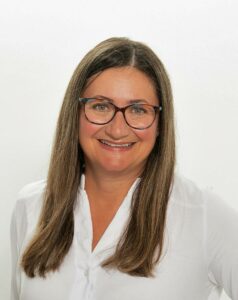 Tara Landes has spent over two decades working directly with the leaders and managers of dozens of North American companies scaling their businesses and helping them build enterprise value. She is the founder and president of Bellrock, a BC-based management consulting firm where remarkable is expected. They have been listed on the Profit W100 and Business in Vancouver's Largest Sales and Management Training Companies. Bellrock helps business leaders solve their toughest problems. Permanently. She is also a highly sought-after speaker.
Tara earned an MBA from the Richard Ivey School of Business. Currently, Tara is an elected board member for Centre Bay Yacht Station, the Communications Chair for the Ideal Mini School PAC, and a mentor in The Forum (formerly the Forum for Women Entrepreneurs) Mentor Program. When she is not helping clients, you'll find her on a boat in the Gulf Islands of British Columbia, reading a great book while her husband and sons fish.