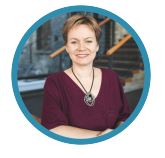 This presentation is being co-hosted by the Learning & Development and Human Resources Subsections.  The session will be led by Hannah Brown, M.Ed., a Learning Strategist & Design Consultant, who has been in the education business for over 20 years assisting clients and their employees excel.
Date:     March 2, 2023
Time:    Noon – 1:00 pm
Venue:  Zoom Meeting
Strategic Learning: From Irrelevant to Influential
How effective are your learning and development efforts at addressing strategic issues such as recruitment, building bench strength and retention?
A learning strategy aligns learning and development efforts with overall organizational goals resulting in better allocation of resources and budget, better alignment and utilization of technology and tools, and ultimately, the ability to measure the impact on performance and business outcomes.
In this highly interactive session, learn a framework for creating a learning strategy that will move your learning function from designing random programs where you feel scattered towards a learning function that is influential and you are a valued contributor.