July 24, 2019 at 3:45 pm
#19587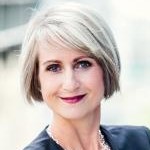 Heather Cathcart
Participant
BCLMA
We use PCLaw and to segregate funds we are not to disburse we transfer them to a -99 matter for the client.
For example, client ABC has matter #1 where we've received $10,000 but are holding it pursuant to a court order. We would transfer the funds from matter #1 to matter #99 for the client. That is our internal numbering system that indicates to us the funds are not for release.
We've found it works well for us. Perhaps you could do something similar in esilaw?