October 18, 2019 at 8:50 am
#20429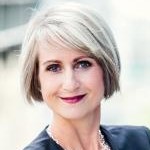 Heather Cathcart
Participant
I've used Clio in the past for a very small law firm. It is not a full service accounting program, more a front office program. It is very easy for lawyers to enter time and create bills but is terrible for the back end and with multiple trust accounts.
You must have a back end accounting program to integrate Clio into. Quickbooks is generally recommended but unless you use the cloud based version, you will have to run the export function from Quickbooks which means you don't have up to date records in Quickbooks. The other issue that existed was the cloud version of Quickbooks which allows for real time integration of Clio did not support multiple trust accounts. That ended up being the deal breaker for our firm.
Another negative was the inability to run an aged AR schedule from Clio itself for a prior period. All reports are current as of the date ran. A real problem at year end when most firms are still billing a week after the year end date and also depositing payments. Clio deducts the payments made off the AR schedule. This may be different with the cloud based Quickbooks integration but we could not make it work with the desktop version of Quickbooks.
We moved off Clio to PCLaw and it is a much easier platform to work with from a back end point of view. Not to say PCLaw doesn't have its challenges, it does!